About the NCRC & DC
The North Coast Resource Conservation & Development Council was formed and officially incorporated as a 501 (c) (3) charitable organization in 2002 to promote rural community sustainability and to advance the conservation of natural and agricultural resources within our jurisdictional area. We serve Marin, Sonoma, Mendocino and Lake Counties, and the area includes all of the land served by five resource conservation districts: Gold Ridge, Sonoma, Marin, Mendocino County, and Lake County. The Council consists of a broad range of individuals, including members of the Resource Conservation Districts as well as members-at-large. Our Board of Directors is currently seeking new Board Members who are committed to our mission, and will work to promote fair, just, and sustainable communities.
The mission of our organization is: We do environmental education and action with youth and our community that involves on-the-ground change and makes a real difference in pollinator protection, water conservation, climate change, and healthy sustainable communities, agriculture and forestry in our rural north coast.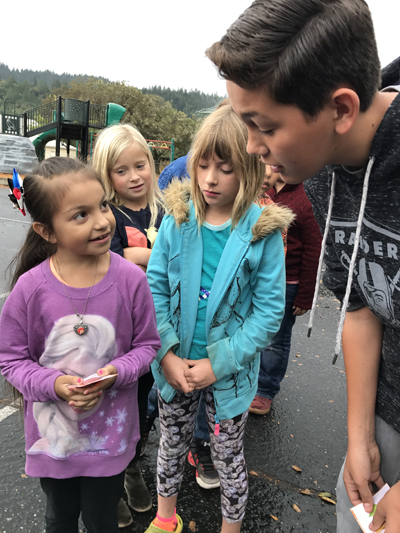 The Council develops and implements programs with goals-and-objectives to further our mission. We advocate for change to promote fair, just, and sustainable communities, and take action to preserve and enhance the quality of life for all of our residents into the future. We form partnerships with others to assist in implementing these programs. Most of our programs involve working with youth in environmental education projects that include on-the-ground change with opportunities for youth to develop leadership skills and make a difference in their communities. We also work with all age groups to provide learning while furthering opportunities in employment, housing, and other sustainability actions.
We may also support other mission-driven community activities and may provide the following types of specific assistance:
conducting tours and educational/outreach events
working with school children and other youth groups
writing grant proposals
identifying potential funding sources for projects
serving as a fiscal agent to other organizations
assisting with grant administration
implementing projects that conserve water, restore habitat, and support sustainability in our counties
serving as an umbrella organization for new non-profits and foundations
coordinating and providing technical assistance
coordinating mailings
developing and implementing educational campaigns
The Council believes that one person can make a difference, and encourages people to be involved in making things happen in their county, region, or state. We encourage the care and use of natural resources in ways that protect the environment and improve the quality of life in our community. We are fortunate to live in a bountiful and beautiful region, but our area grapples with problems common to similar communities--from wildfires to floods, from pollution to habitat loss, from climate change to economic downturns, and other impacts. Our programs are designed to help protect and sustain the resources (including human resources) that can provide a high quality of life for us now and in the future.